Teriyaki Sweet-'n-Sour Sauce (59)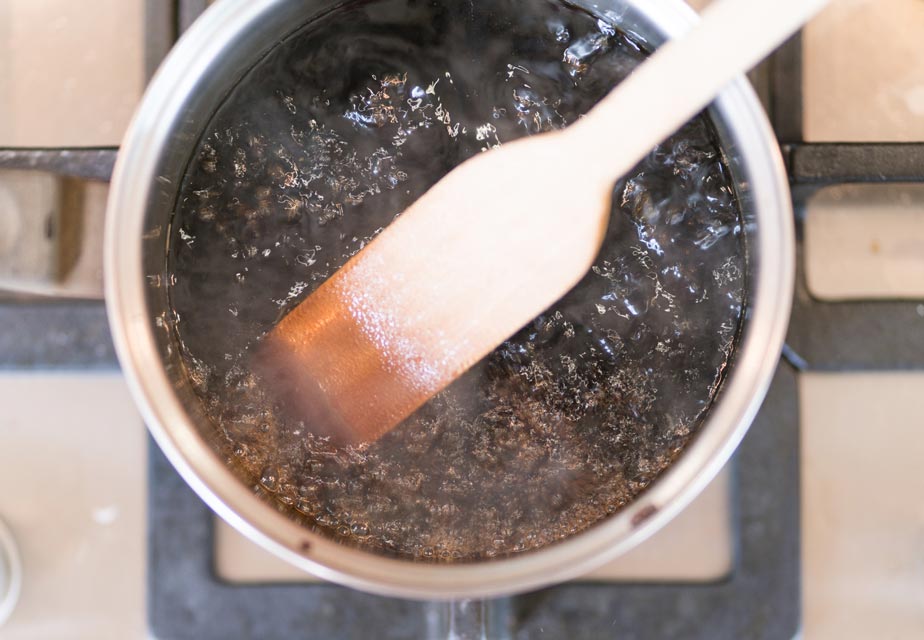 We suggest using this sauce in Sweet-'n-Sour Vegetable Stir Fry, but feel free to use it to liven up any number of entrées and side dishes.
Serves: About 2 3/4 cups
Total Time:
Ingredients:
1 teaspoon sesame oil

1 tablespoon finely chopped scallion

1/2-by-1/2-inch piece fresh ginger, thinly sliced

1/4 cup chopped red bell pepper

2 tablespoons tamari, or other soy sauce

1 tablespoon apple cider vinegar

2 tablespoons organic tomato paste

1/8 teaspoon white stevia powder

1/8 teaspoon cayenne pepper

2 cups water, or vegetable or chicken stock

1 teaspoon cornstarch dissolved in 1/4 cup water
Directions:
Heat the oil in a stockpot over low heat. Add the scallion, ginger and bell pepper and sauté for 5 minutes, or until the peppers are just beginning to soften.
Add the soy sauce and vinegar, and simmer for about 3 to 4 minutes, or until the liquid has reduced by half.
Add the tomato paste, stevia, cayenne pepper and water to the pot. Increase the heat to medium, and bring the ingredients to a light boil for five minutes.
Using a hand-held mixer, pureé the ingredients until very smooth.
Add the cornstarch mixture to the pot, stir well, and bring to a boil. Reduce the heat to low and simmer for 15 minutes, stirring occasionally.
Use the sauce immediately, or transfer it to a tightly sealed container and store in the refrigerator where it will keep for up to four days.
Disclaimer: This website is not intended to replace professional consultation, diagnosis, or treatment by a licensed physician. If you require any medical related advice, contact your physician promptly. Information presented on this website is exclusively of a general reference nature. Do not disregard medical advice or delay treatment as a result of accessing information at this site.