Chopped Chicken Salad

Chopped Chicken Salad (59)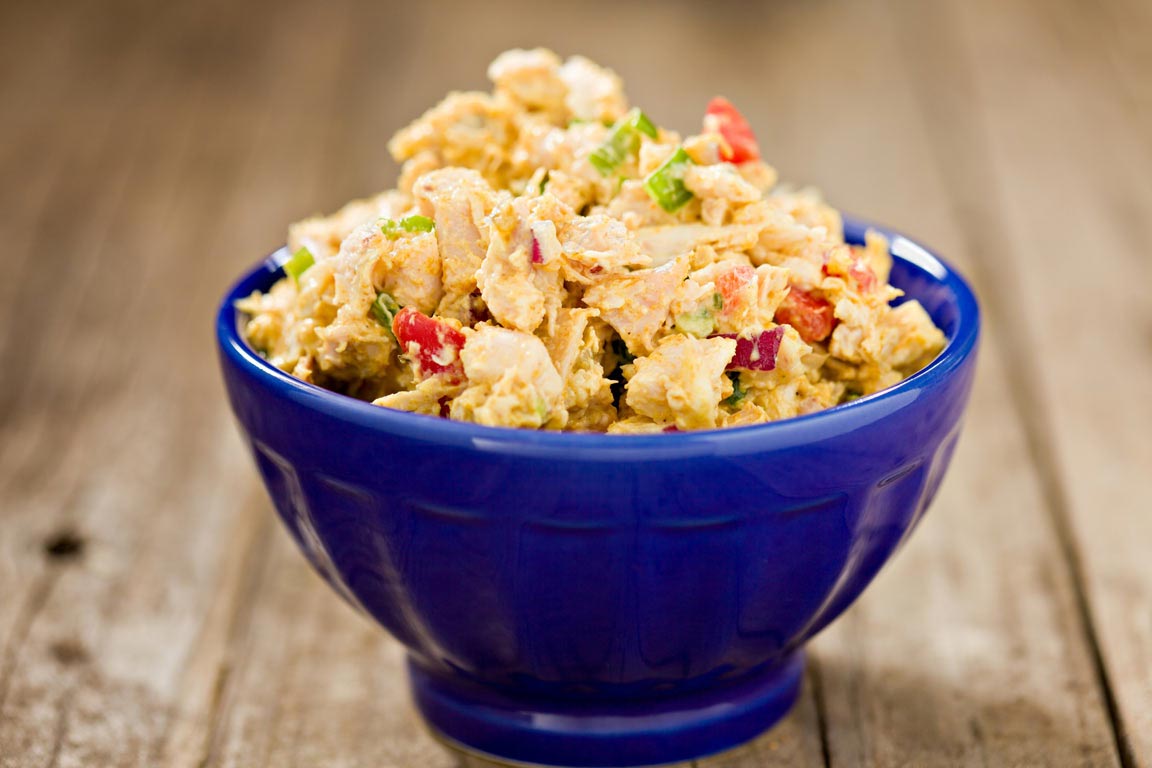 Perfect on a hot summer day or for those days you just don't want to cook, this chopped chicken salad is packed with flavor and texture. Serve by itself or chilled over a bed of fresh greens.
Serves: 4
Ingredients:
Salad:
4 cups cooked chicken, chopped into bite-sized pieces

1 cup finely chopped red onion

1 cup finely chopped celery

1 cup finely chopped red bell pepper

1 teaspoon sea salt
Vinaigrette:
A natural, gluten-free carbohydrate commonly used as a thickener, xanthan gum is available in health food stores or online.
Directions:
Place all of the vinaigrette ingredients, except the xanthan gum, in a small bowl and whisk together until well blended. Slowly add the xanthan gum, if using, while stirring constantly. Set aside.
Place the chicken, onion, celery, bell pepper and salt in a medium-sized bowl. Add the vinaigrette and toss the ingredients together well. Cover and refrigerate for several hours to allow the salad to marinate.
Serve chilled over a bed of mixed field greens if desired.
Disclaimer: This website is not intended to replace professional consultation, diagnosis, or treatment by a licensed physician. If you require any medical related advice, contact your physician promptly. Information presented on this website is exclusively of a general reference nature. Do not disregard medical advice or delay treatment as a result of accessing information at this site.