Turkey Burgers with Sweet Mustard Sauce

Turkey Burgers with Sweet Mustard Sauce (59)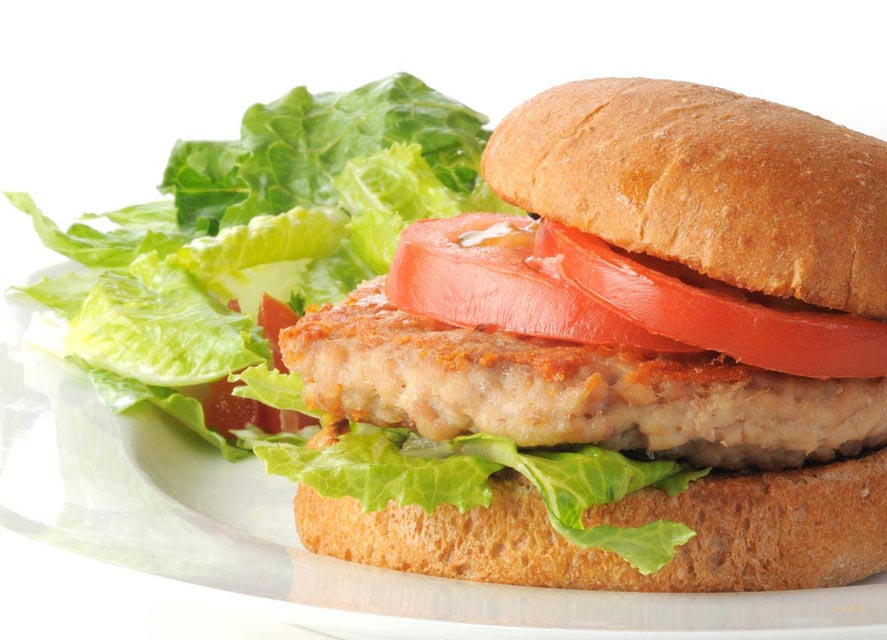 Heighten the flavor of lean turkey burgers with sweet and tangy mustard sauce. Serve inside a fresh-baked whole wheat bun with your favorite burger toppings.
Serves: 4 burgers
Total Time:
Ingredients:
Burgers:
1 pound ground turkey

2 teaspoons sea salt

1 tablespoon coconut oil or salted butter
Mustard Sauce:
4 tablespoons Dijon-style mustard

1 teaspoon dry mustard

8 to 10 drops stevia liquid concentrate

2 tablespoons apple cider vinegar
1/2 cup olive oil
1/2 cup chopped fresh dill, or 1 teaspoon dried dill
Directions:
To make the mustard sauce, whisk the mustard, dry mustard, stevia and vinegar together in a medium-sized bowl. Slowly add the oil, continuing to whisk the mixture until it is thick and well-blended. Stir in the dill. Cover and refrigerate at least 1 hour.
Place the turkey and salt in a medium-sized bowl and mix well. Divide the mixture into four equal-sized patties.
Heat the coconut oil in a large skillet over medium heat. Add the patties and cook for 5 to 7 minutes. Turn the burgers over and continue to cook another 5 minutes, or until they are no longer pink inside when cut with a knife.
Serve the burgers hot, topped with sweet mustard sauce.
Try serving with buns made from cancer-fighting whole wheat or oats!
Disclaimer: This website is not intended to replace professional consultation, diagnosis, or treatment by a licensed physician. If you require any medical related advice, contact your physician promptly. Information presented on this website is exclusively of a general reference nature. Do not disregard medical advice or delay treatment as a result of accessing information at this site.