Stove Top Apple Slices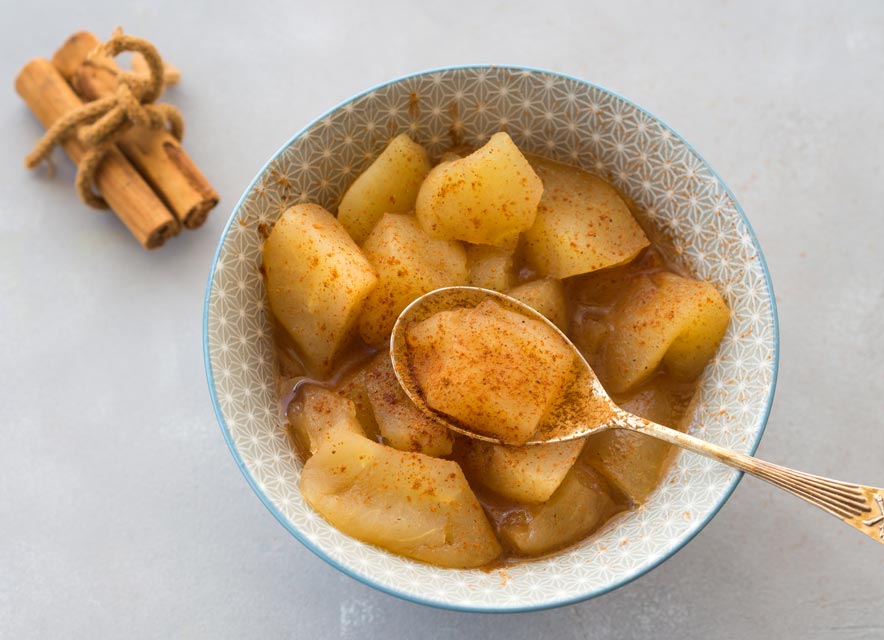 Sweet and sour Granny Smiths make for a simple and quick dessert or sweet side dish when simmered with creamy butter, a dusting of cinnamon and a little stevia.
Serves: 6
Total Time:
Ingredients:
4 large (or 6 medium) Granny Smith apples

1 1/2 teaspoon ground cinnamon

6 tablespoons unsalted butter

1/2 teaspoon stevia extract
Directions:
Peel and core apples.
Cut into 1/4" slices.
Mix apples and cinnamon in a medium bowl.
Over low to medium heat, melt butter in a 12" frying pan.
Add stevia to butter and mix well.
Add apple slices and reduce heat to low.
Cover and cook for 2 minutes.
Uncover and cook for 3 to 4 minutes more, stirring occasionally.
Sprinkle with powdered stevia if more sweetness is desired.
TIP: Serve with chopped walnuts or as a side with roast pork or poultry.
Disclaimer: This website is not intended to replace professional consultation, diagnosis, or treatment by a licensed physician. If you require any medical related advice, contact your physician promptly. Information presented on this website is exclusively of a general reference nature. Do not disregard medical advice or delay treatment as a result of accessing information at this site.