Ginger Sweet Cole Slaw
Ginger Sweet Cole Slaw (59)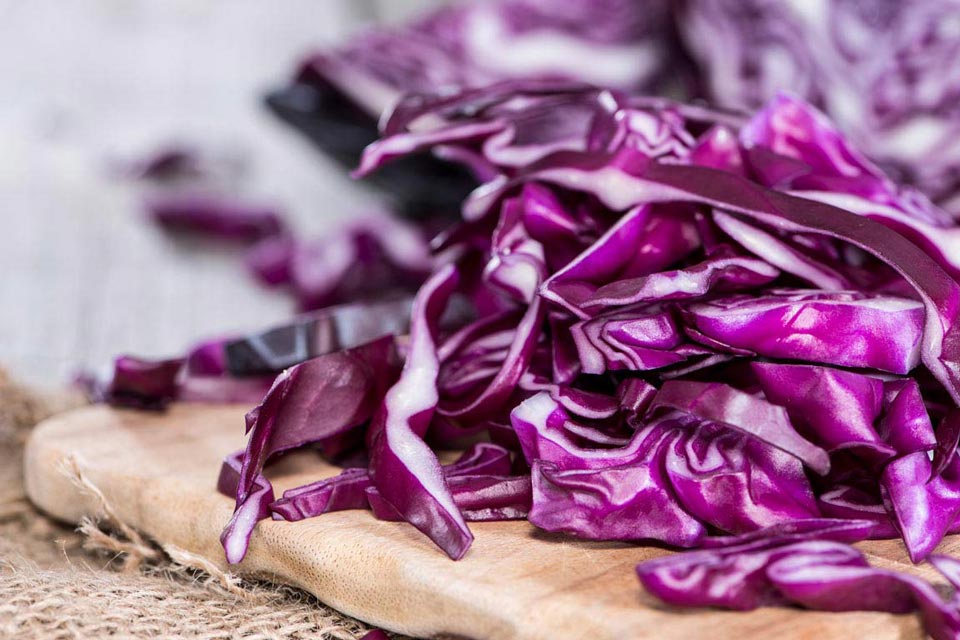 Soy sauce, ginger and a touch of sweet stevia come together in this tangy slaw, creating a perfect side dish for grilled or smoked foods.
Serves: 4-6
Ingredients:
Slaw:
1/2 medium red cabbage, finely shredded

1 large red bell pepper, thinly sliced

1/2 medium red onion, thinly sliced
Dressing:
1/3 cup apple cider vinegar
3 tablespoons extra-virgin olive oil

1 tablespoon tamari*, or other soy sauce

½ teaspoon finely chopped fresh ginger

1/2 teaspoon sea salt

1/2 teaspoon ground cardamom

1/8 teaspoon white stevia powder

Sesame seeds for garnish
Directions:
Combine all of the dressing ingredients, except the sesame seeds, in a bowl or glass jar and mix well.
To prepare the slaw, place the cabbage, bell pepper and onion in a salad bowl and mix well.
Pour the dressing evenly over the slaw and toss well.
Cover the bowl and chill in the refrigerator for several hours.
Garnish with sesame seeds before serving.
Disclaimer: This website is not intended to replace professional consultation, diagnosis, or treatment by a licensed physician. If you require any medical related advice, contact your physician promptly. Information presented on this website is exclusively of a general reference nature. Do not disregard medical advice or delay treatment as a result of accessing information at this site.