Chocolate Fudge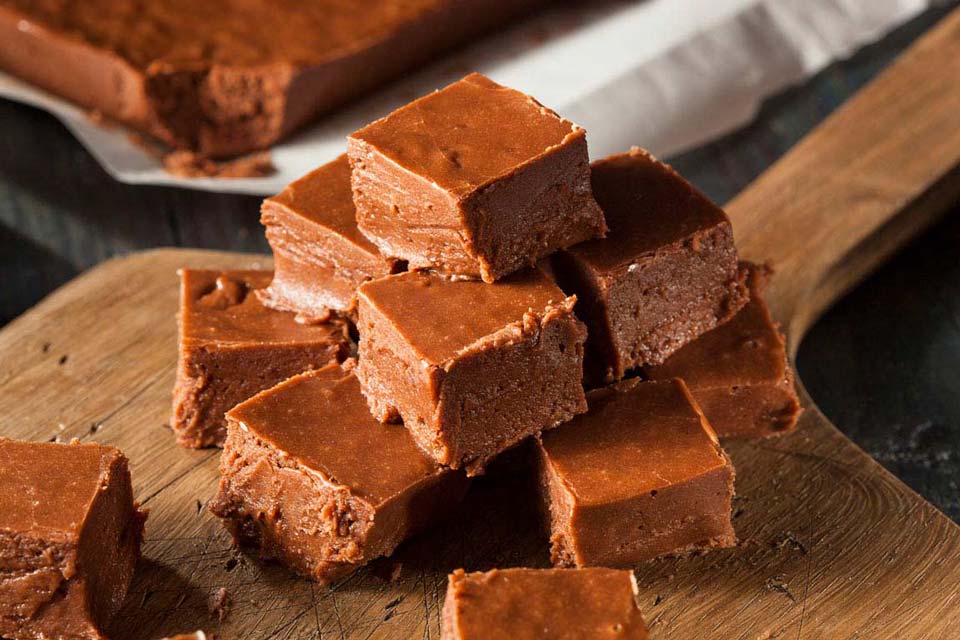 Leave out the sugar without sacrificing the indulgent taste and velvety texture of rich, chocolaty fudge.
Serves: 25
Ingredients:
1/3 cup boiling water

1 3/4 teaspoon stevia extract

6 tablespoons unsalted butter, cut into small pieces

1 1/2 teaspoon vanilla extract

1 cup nonfat dry milk

6 oz. unsweetened baking chocolate, chopped
Directions:
Add stevia to 1/3 cup boiling water.
Mix until dissolved.
Add butter and stir until melted.
Add 1/2 tsp. vanilla extract and stir.
Pour into mixing bowl and mix in dry milk.
Melt chocolate over low heat.
Add to butter/milk mixture and stir well.
Stir in remaining 1 tsp. vanilla extract.
Foil line an 8" square pan and fill with fudge mixture.
Cover and refrigerate for about 1 hour; cut into 1 1/2" squares.
Keep refrigerated. For peanut butter fudge, stir in one cup peanut melted butter instead of chocolate. Use half chocolate and half peanut butter for chocolate/peanut butter fudge.
Disclaimer: This website is not intended to replace professional consultation, diagnosis, or treatment by a licensed physician. If you require any medical related advice, contact your physician promptly. Information presented on this website is exclusively of a general reference nature. Do not disregard medical advice or delay treatment as a result of accessing information at this site.