Savory Blackberry Cheese Sauce

Savory Blackberry Cheese Sauce (59)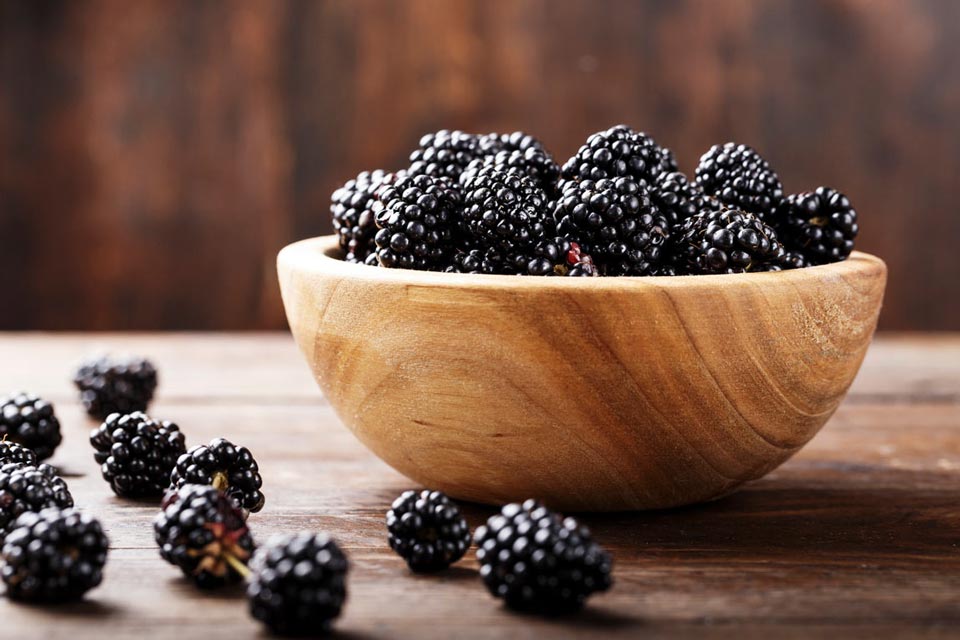 Surprise your taste buds with a velvety cream sauce made with blackberries, cream cheese and savory garlic and onion. Stevia helps balance the flavors of salty and sweet to create an interesting sauce for rich meats or a delectable spread for warm biscuits.
Serves: About two cups
Ingredients:
1 tablespoon unsalted (sweet) butter

1 teaspoon chopped fresh garlic

1/4 cup finely diced red onion

1 tablespoon grated lemon rind

1/4 cup heavy cream

1/4 teaspoon white stevia powder

8-ounce package cream cheese or Neufchatel cheese, at room temperature

10-ounce package frozen blackberries, thawed, or 1 pint fresh
Directions:
Melt the butter in a medium-sized nonstick skillet over medium heat. Add the garlic and sauté 1 to 2 minutes, or until beginning to soften.
Add the onions and lemon peel to the skillet, and continue to sauté another few minutes until the onions are translucent.
Reduce the heat to low, and stir in the cream and stevia. Simmer, stirring frequently, just until the ingredients are well blended. Remove from the heat and set aside.
Place the cream cheese in a medium-sized mixing bowl, and whip with a fork until soft and fluffy. Stir in the garlic-onion mixture until well-combined. Fold in the blackberries.
Use immediately, or store in refrigerator up to four days.
For a sweeter, less savory sauce, simply eliminate the onions and garlic.
Disclaimer: This website is not intended to replace professional consultation, diagnosis, or treatment by a licensed physician. If you require any medical related advice, contact your physician promptly. Information presented on this website is exclusively of a general reference nature. Do not disregard medical advice or delay treatment as a result of accessing information at this site.