Cranberry Relish with Pecans

Cranberry Relish with Pecans (59)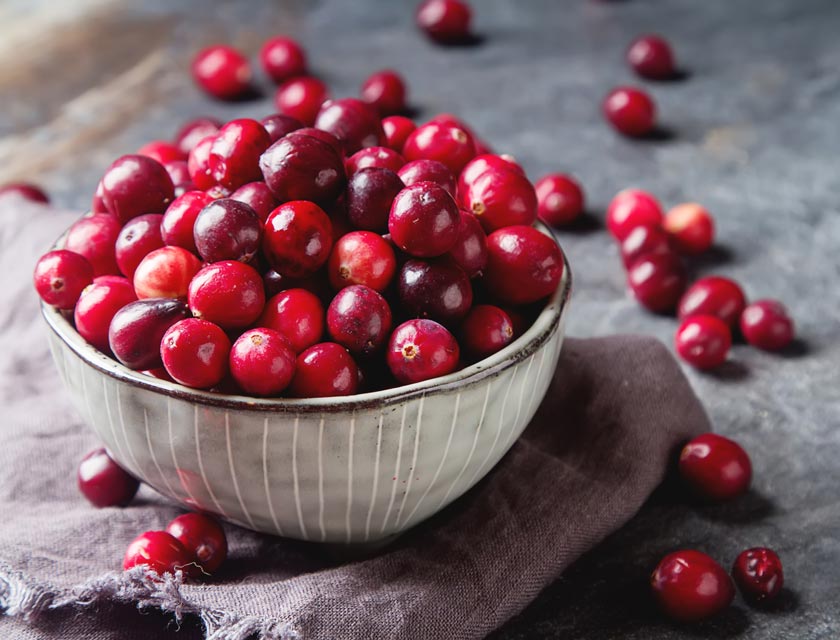 Citrus fruits and apples add a delicious flavor to this cranberry relish, spiked with pecans for a satisfying crunch.
Serves: 2 cups
Total Time:
Ingredients:
1 tablespoon unsalted (sweet) butter

2 medium apples, peeled and finely diced

12-ounce package fresh cranberries

1 cup coarsely chopped pecans

1 cup fresh orange juice

2 tablespoons fresh lemon juice

3 tablespoons finely chopped orange rind

1 tablespoon finely chopped lemon rind

1 tablespoon cornstarch

1/4 teaspoon cinnamon

1/4 teaspoon white stevia powder
Directions:
Heat the butter in a large skillet over medium heat. Add the apples, cranberries and pecans, and sauté for about 10 minutes, or until the apples and cranberries are soft.
Place the remaining ingredients in a small bowl and combine well. Add this mixture to the cranberry mixture and stir gently.
Simmer the ingredients and continue cooking until the mixture thickens slightly.
Transfer the relish to a bowl and refrigerate for several hours before serving.
Disclaimer: This website is not intended to replace professional consultation, diagnosis, or treatment by a licensed physician. If you require any medical related advice, contact your physician promptly. Information presented on this website is exclusively of a general reference nature. Do not disregard medical advice or delay treatment as a result of accessing information at this site.